Unlimited Digital Signatures
Just Sign yourself or Send unlimited documents for digital signatures to your customers with your company branding to sign securely via email.
Track in real-time progress of document and get notification at each stage.
All parties get completed signed document & court admissible audit trail of every event in the whole signing process.
Start Free Trial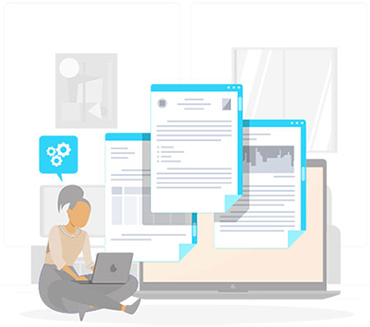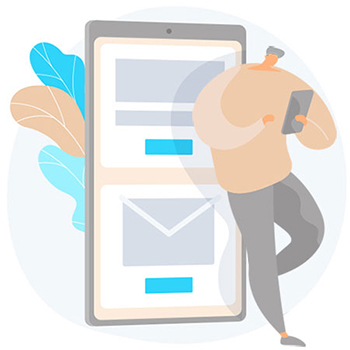 SMS is best
Future proof your business with obtaining signature & consents via SMS from your customers.
Get instant digital signature from clients during face to face meeting with Authenticated One Time Password (OTP) on mobile in real time.
Its fast and its safe. Read how your business can get smarter. Download Information
Start Free Trial
Check who is Signing - Authentication
Our services give business greater confidence in the identity of their customers as it verifies in real-time document verification checks such as driver's license, medicare card and passports and authenticates all signers.
Identify either yourself with a stamp on documents which you sign or conduct identity checks on your customers with Australian Governments DVS ID-Match service.
Primary verification is done by One Time Password (OTP) sent to mobile devices of signers, like most banks.
Start Free Trial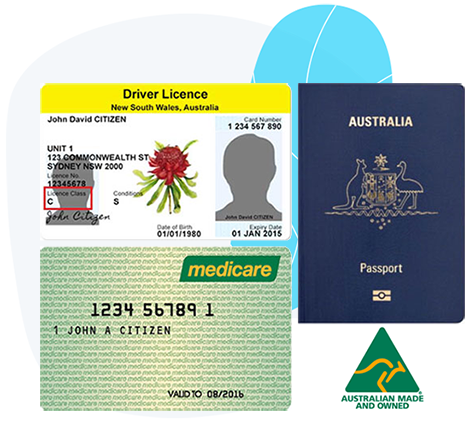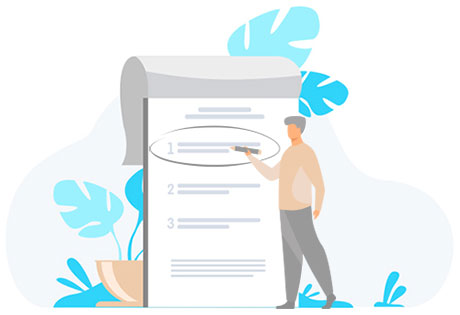 Template your Business to eradicate friction in your sales process
Save time in getting routine documents and forms filled by you customers.
Access either our 300+ pre-made templates or create your own business specific template and share with your team. Click here for our premade templates
Access your templates and send them to customers on-the-go and get quicker response and more sales from your customers.
Start Free Trial
Broadcast & Collect payments - all in one
Reach out to your customers using our Broadcast SMS service.
Use our online payment gateway - where a sales campaign is broadcasted to your customers via SMS - e.g. restaurant or an event selling tickets.
Your customers will receive a SMS and will enter their name & click to pay by credit card on our website and we will reconcile all receipts and pay you directly in your bank account.
Download information pack.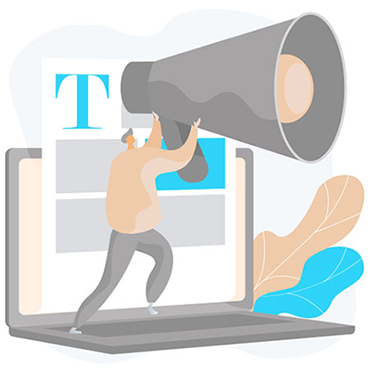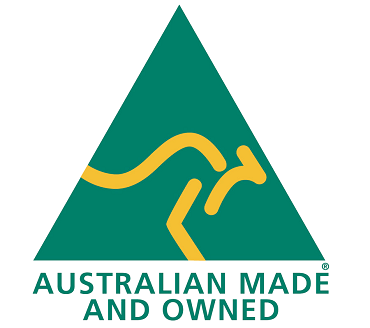 Certified Australian Made product
We are supporting Australian businesses to digitize their enterprise.
Our Australia based customer support and IT team are capable of handling any queries or complaints regarding the security concerns of handling documents online.
All your data is hosted in Australian data centers, and we aim to incorporate integrity, and compliance in our services.
Start Free Trial
Upload and / or Download - Fully Integrated
Import your documents which need to be signed by your Customers.
After Digital Signature store your documents on our platform with 2FA security.
Send documents to your document storage provider.
Start Free Trial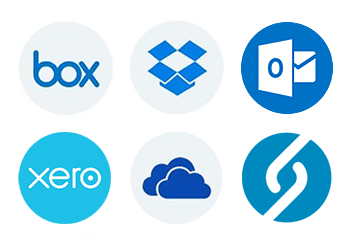 What Senders can do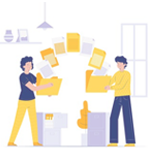 Unlimited Envelops
No. of eSignature Requests via Email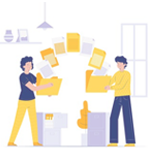 A Sender can send an unlimited number of envelopes via email to digitally sign a document. An envelope can contain a maximum of 10 documents where each document can be digitally signed by a maximum of 10 signatories. So you can send an envelope to more than 1 signatory at a time to get a document signed through our e-signature portal.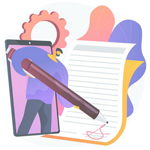 Mobile Signature Request Envelopes
No. of eSignature Request Envelopes per month via SMS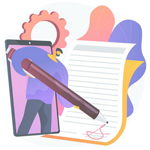 A Sender can include a certain number of SMS in each Yearly Plan. For example, a Basic Plan will have 100 SMS which means a sender can send 100 SMS signature request envelopes via Mobile Phone. Extra SMS can be purchased on request.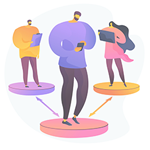 Senders Team
No. of Senders in each Plan vary from 1 to unlimited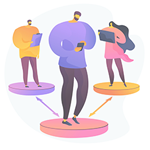 The primary account holder can add 1 or more senders depending on the type of plan you buy. You can add your staff members as a Sender and give them the authority to send documents to your clients.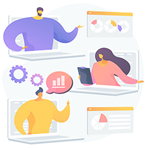 Senders Team Collaboration
Share documents with your team of senders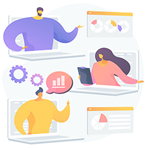 You can decide which documents should be shared with a particular sender. You can assign a sender for a different set of documents. Multiple documents can be shared with a Sender. Restrict Senders to send documents as and when required with your approval.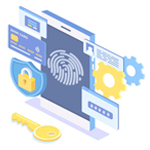 Setting Priorities and notifications
Admin controls before document is sent for signing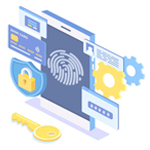 A Sender can utilize the admin control options before sending an envelope. You can prioritize a document or set the order in which they are signed. Set an expiry date to sign a document and set frequency of reminders through emails to the client. You can set notifications to receive the progress of the document.
What Signers can do
No. of Signers
Maximum number of Signers per Document
Each document can have a maximum number of 10 Signers. A signer can receive multiple documents to sign at the same time. All our plans have the same limit of 10 signers per document regardless of the plan you buy.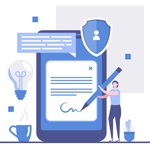 Signature Options
Easy signature options: Draw, Choose Font or Upload Signature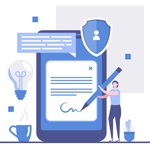 A Signer can sign a document using different options: Draw the signature with a mouse, choose the font style from the given menu. The signature can be stored for later use. A Signer can also upload his signatures and use them to sign the documents.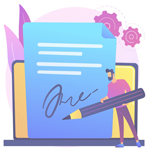 Sign without an Account
A signer can sign without being a Just Sign member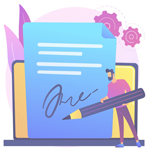 A signer is not required to register with us to sign a document. This is also feasible for a Witness as the Signer can nominate any person as it's witness. Thus, a Witness can sign the documents without having an account on Just Sign.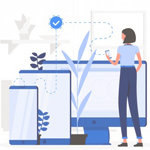 Sign with any Device
A signer can use any device to sign the document.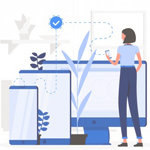 A signer can use the digital signature platform on any device to sign the document. He can directly check the email request to sign a document on his mobile device and sign the document without any hassle.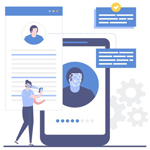 Signer Notifications
A notification for Signer to sign the document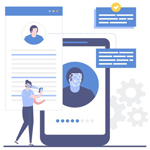 A signer is informed to sign a document through the notification in an email or through an SMS. The sender decides how to inform the signer about the document signature requirement. Once signed, the Signer also receives a notification of completion certificate with a signed copy of the document.
Authenticate your signers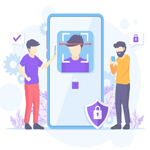 Level of Authentication
Authentic Signing with verification IDs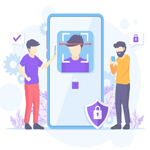 A sender requests the signer to upload a medicare card, drivers license, or Passport to confirm the identity of the signer. A sender can request all or any of the three identity documents to verify the identity of the signer and increase the level of authentication.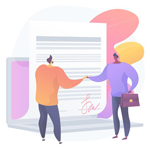 Face-to-Face
In-person Signer verification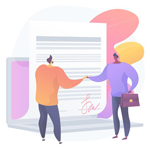 A signer can also sign with Face-to-Face aka in-person signing. A sender has the authority to choose the option to verify the signer with in-person signing of the documents.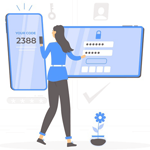 Mobile Verification
Verify Signer with OTP on Mobile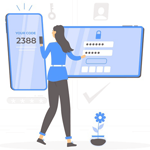 The sender can choose to send OTP to the signer's mobile to ensure that the signer himself is signing the document.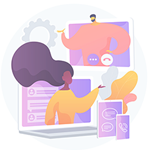 Sender's Approval
Team Members cannot send without approval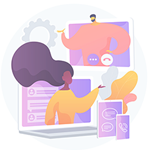 Sender can approve it's team members to send the documents. They can put restrictions on just sharing the document with a particular team member or allowing it to send the document.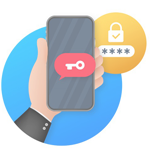 Google Authentication
Google Authenticator Security to login each time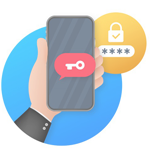 Google Two Factor Authentication is required every time you log in to avoid any kind of security breach. Download the Google Authenticator App on your mobile phone to verify your identity on Just Sign with a 6 digit code.
Document Safety and security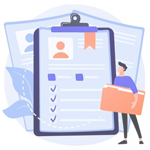 Non-Editable Audit Trail
Comprehensive non-editable audit trail and log of blocks of every action chained with time stamp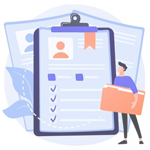 Every Signer receives a Certificate of Completion along with the signed document. It also has an audit trail that shows all the details of the Sender and Signer incorporating their activity log of receiving, and signing the document. The audit trail is acceptable by Australian court to verify the signer's digital signature pattern.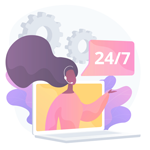 Australian Support Team
On-shore customer support team to address your queries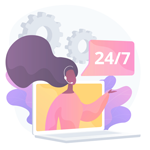 We understand the critical nature of legal documents hence we provide an Australia based customer support and IT team to assist you in using the Just Sign Portal. Our well trained staff members are capable of handling any queries or complaints regarding the security concerns of handling documents online. We aim to incorporate integrity, and compliance in our services.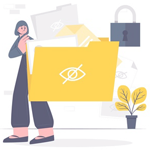 Shared Folder
Use shared folder to share with team members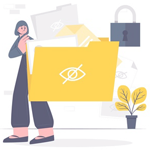 Admin can use shared folders to assign or share certain documents with its team mates. It can choose to share multiple documents to the same team member or with different team members.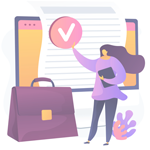 Import/ Export Documents
Import and export document to Drives or Upload Documents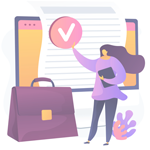 Sender can import and export documents to Google Drive, Drop Box, One Note, and Evernote. They can also upload the document from their PC or a laptop if they have saved it on their device.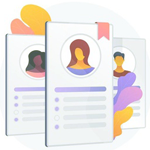 Signers Address Book
Sender can create a signers Address Book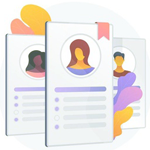 Admin can create a signers group by importing or exporting a signers' list or creating a group by manually adding the names of the signers.
Manage your documents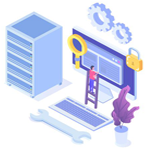 Document Storage
All documents can be saved in your document manager.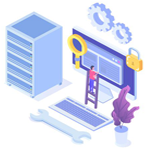 Documents can be found in the folders of Draft, In Progress or Completed. A document can be downloaded, emailed or sent to the cloud from the document manager.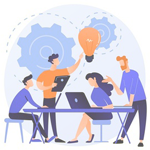 Grouping of Senders
All documents can be saved in your document manager.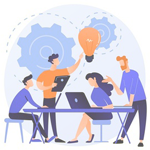 Senders can create a grouping of senders that they wish to assign the documents to. This can reduce their task of selecting the same senders again and again. You can simply choose a group of senders from your document manager.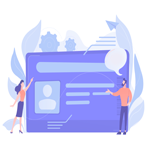 Premade Templates
Use our premade templates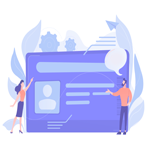 Use our premade standardized templates in our Templates Folder to make the signing process efficient. We have provided several categories of businesses with relevant template documents to facilitate your digital signature journey. Explore our templates folder in the document manager to witness the template categories.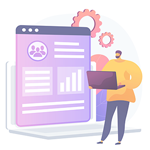 Create Your Own
Create your own template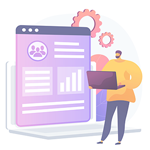 You can upload your own template of documents from the drive or you can import them from the cloud.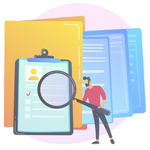 Reusable Templates and Forms
Get re-usable templates from the pre-existing list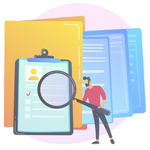 The sender can use reusable templates from the existing list. It gives you the convenience to select the same document from the drop down menu without uploading it again or importing it from the cloud.
Create or use premade Templates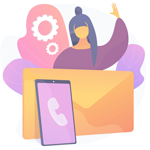 Customize SMS & Email
Get your own customized SMS and Email message to send to the signer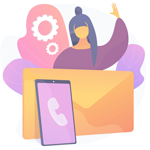 If you have your own standard format of correspondence, then you can customize the SMS and email to be sent to each individual signer.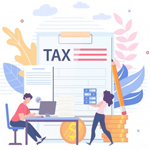 Digitize Your Business
Providing custom templates to digitize your business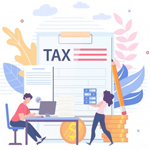 Senders can utilize our templates to make the digital signature an efficient and smooth process. Our digital platform is designed with the relevant set of templates to assist you in getting the signing process convenient and efficient in a secured environment.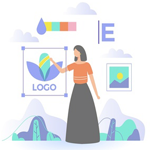 Business Branding on Email
Business branding on every email sent to signer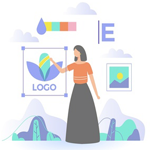 Create your own business branded email with your logo to signify your brand's presence. We offer you to utilize our platform in your branding strategy to have a credible relation with your clients while dealing with digital signatures.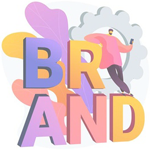 Landing Page Branding
Senders Branding on the Landing Page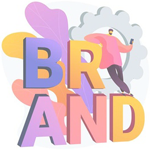 Our Corporate Plans allow the sender to use their own brand on the landing page where the signers go to sign the document. This feature will allow you to make the digital signature experience more personalized by using your company's brand on the document.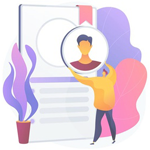 Photo with Email
Email goes with Senders Photo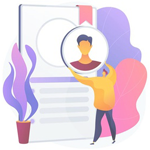 Sender can send it's photo with an email which the signer will recognize when they receive the invitation to sign a document. This ensures credibility of the sender and also authenticates the digital signature platform's validity.
Your business branding with JustSign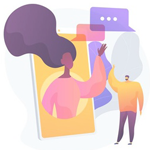 Invitation SMS to Signer
Invitation SMS to Signer with Senders Branding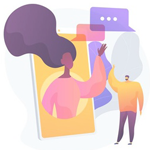 Sender has the option to choose a Corporate Plan to avail the facility of customizing the messages. A sender can also send an SMS with their own name to show more personalization in the message.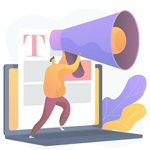 Broadcasting/ Invite Friends
Invite your Friends to experience the Digital Signature platform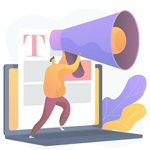 Broadcast your business with Just Sign by using your brand name or logo in the documents or correspondence you send to the signer. Give your friends and colleagues to experience the digital signature platform with Free Trial.
Previous
Next
What our customers are saying..

We are an accounting and taxation firm and actively use Just sign for sending tax documents to our clients for signing. We needed a platform to secure the integrity of document signing, especially to ensure the right signer signs the document. Just Sign's 2-step verification with email and mobile phone, gives us a security that the document is accessed and signed by the right person.

CHARLIE TRIKILIS - KZC TAX & ACCOUNTING SERVICES PTY LTD, T/AS KEVIN MCEVOY & ASSOCIATES
What our customers are saying..

We use Just Sign to get financial statements & tax returns signed by our clients. I find the digital signature platform very easy to use. I love the feature where I can send multiple documents in 1 envelope to my clients for signature. It has made my life very easy as earlier I had to send out several emails to one client for every financial year making tracking every document separately very time consuming. Just sign stores all completed documents which is very handy as I can access client returns from anywhere.

Jennifer Chen - Accountant (Christian Fox Accountants)
What our customers are saying..

We been using Just Sign from July 2021 for getting our clients to sign their Income tax returns before lodgement with the ATO. We wanted a software which was easy to use for our clients and that the software was hosted on an Australian Server instead of overseas. After sending over 500 tax returns to clients, we are happy with the ease of use in preparing the docs for signatures using drag and drop feature. We also like all the security features offered by the software including OTP.

Nina Kaur (A & A Financial Services Pty Ltd T/A Tax Doctor)
What our customers are saying..

We are a firm of accountants specializing in SMSF with limited license. We have been actively using Just Sign to get various SMSF Auditor documents signed by Trustees & Income Tax returns, financial statements, template for KYC our clients. The overall interface of the product is very simple and user friendly. During the current lockdown period, our business has been thankfully able to seamlessly function due to Just Sign, where we were able to send documents to our clients for digital signatures and review progress of all documents on a real-time basis.

Syed Jafri (SMSF Financial Services Pty Ltd)
What our customers are saying..

We are an accounting and taxation firm and actively use Just sign for sending tax documents, other legal & Compliance related documents to our clients for signing. We were in search of much needed platform to secure the integrity of document signing, especially to ensure the right signer signs the document. Just Sign's 2-step verification with email and mobile phone, gives us a security that the document is accessed and signed by the right person. Our Search has now Ended and we are Happy to associate with Just Sign for Using Digital Signature Platform and keep up with the Compliance"

Malav Shah - Gayatri Associates
Previous
Next
FAQ
What is Just Sign?
Just sign is a 5th Generation online digital signature software that offers businesses a robust way to sign and complete documentations in a secured and efficient environment after customers ID verification while maintaining the highest levels of integrity and security.
How does Just Sign work?
How to create an account on Just Sign?
Do I need to install software to avail the service?
Sign 10 Documents Free Trial
Save money. Save time. Sign up with Just Sign for free today!
Start your 10 Documents Free Trial. No Credit Card Required.